11.05.2018-20.05.2018
@Osage Hong Kong
Curated by Zoran Poposki and Laurence Wood
Translation(s) I-III: Translating New Territories is a survey of the first five years of the international art project Translations(s). Curated by Zoran Poposki and Laurence Wood, the exhibition at Osage Gallery Hong Kong showcases a selection of more than 30 works of video art, painting, and drawing by 13 artists investigating translation as a key strategy of global negotiation and interchange between agents from different cultures.
In the contemporary emerging network of new pathways between multiple formats of expression and communication, our daily practices, as well as our sense of self, rely on constant translation and mediation between identities and cultures. The Translation(s) project explored that ongoing process of negotiating complex cultural interplays.
Working under a curatorial concept encouraging diverse explorations and interpretations of the theme, the artists featured in the project explore perspectives of a world rapidly transforming into a global translation space by the physical movement of people, and the consequent mediation and negotiation to establish and understand new personal and collective cultures.
Featured Artists
Daniel Arnaldo-Roman (PRI)
Justin Ascott (UK)
Damon Ayers & Tess Word (HKG/USA)
Lynn Book (USA), Victoria Hindley (USA)
Arnold J. Kemp (USA), Jessica Ledwich (AUS)
Luis Lara Malvacias (VEN/USA)
Eva Petric (SLO/AUT/US)
Zoran Poposki (HKG/MKD)
Tang Kwok Hin (HKG)
Laurence Wood (HKG/UK)
Acknowledgements
Osage Art Foundation
Artfirsthand
The Education University of Hong Kong
Enquiries
Priscilla Luk
(852) 6223 2933 | lukl@eduhk.hk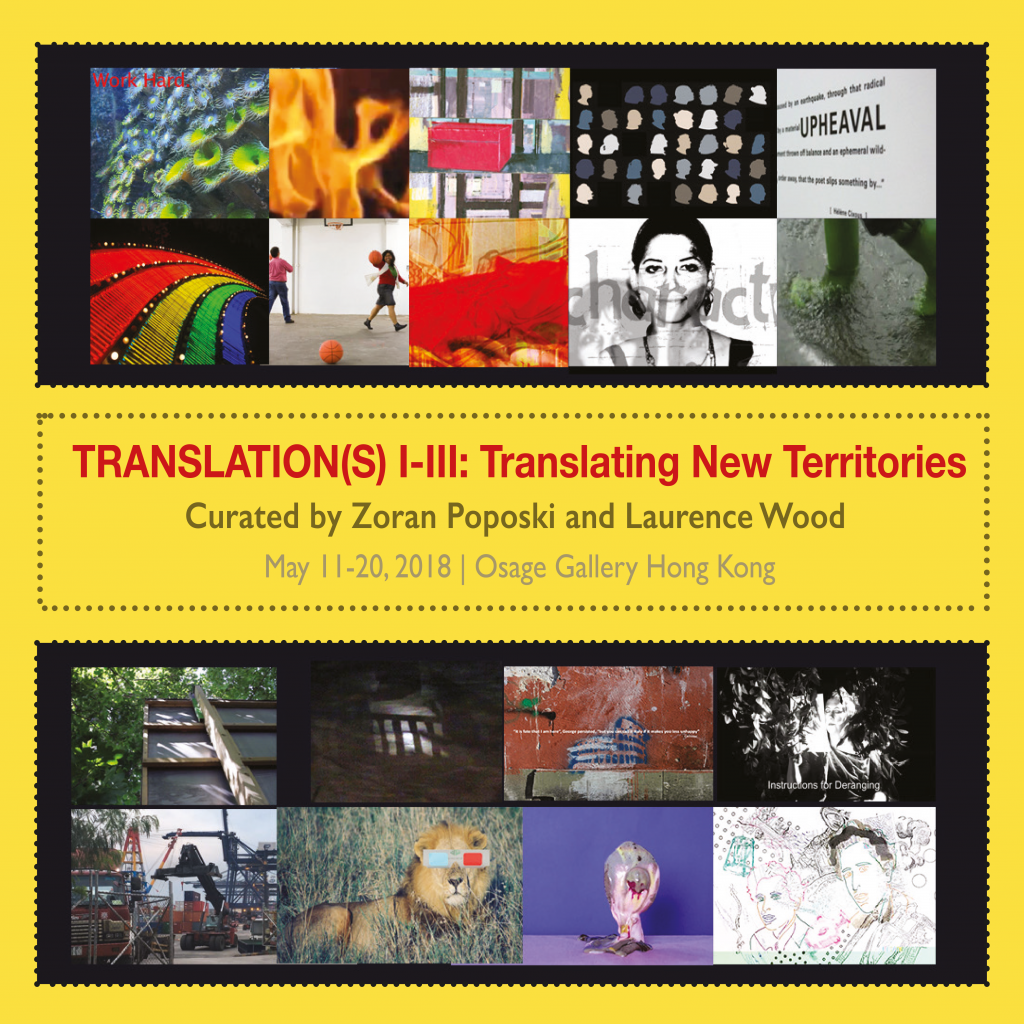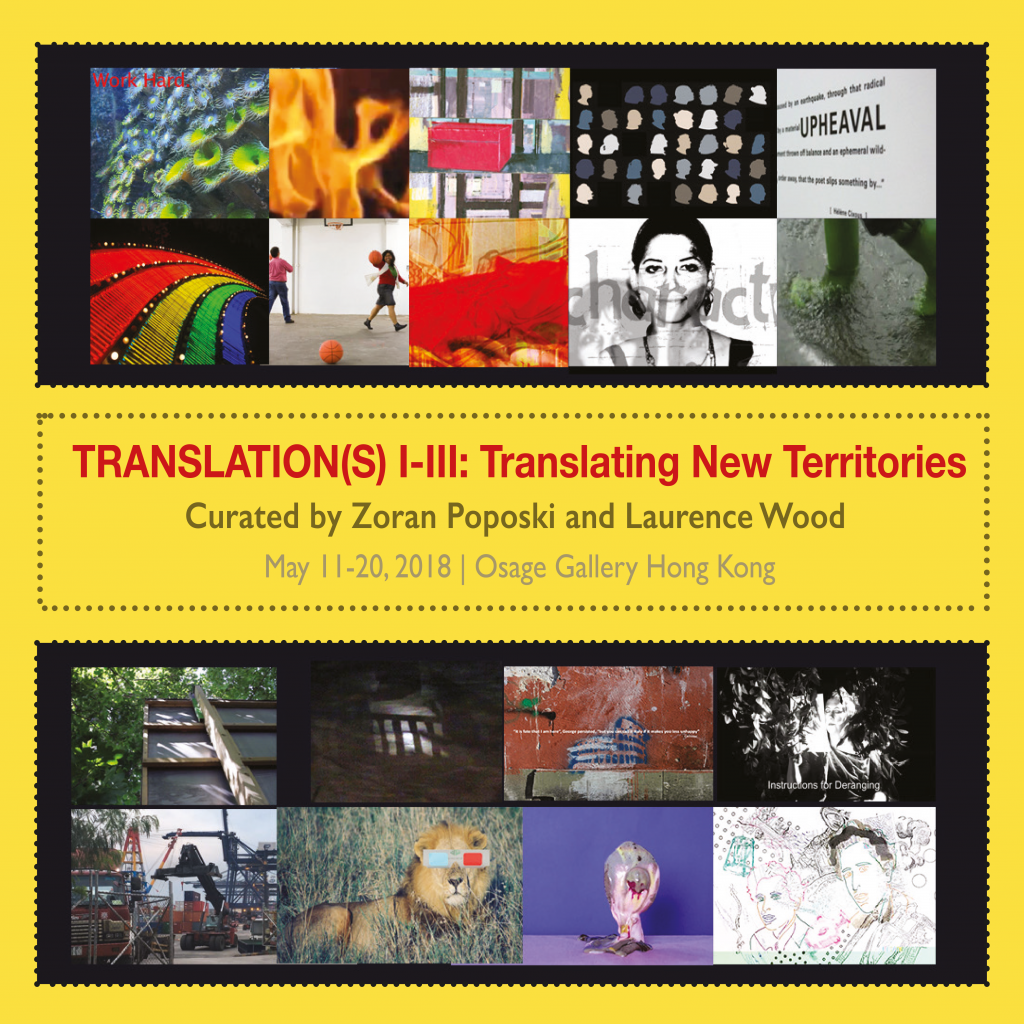 Thumbnail For Translations
Thumbnail For Translations