21.09.2020 – 08.10.2020
Jointly presented by the Landscape Programme of Hong Kong Design Institute and Birmingham City University Landscape Architecture Programme.
The "HKDI x BCU Landscape Architecture Annual Show 2020" jointly presented by the Hong Kong Design Institute and the Birmingham City University will be held from the 21st September (Monday) to 8th October (Thursday) 2020, at the Osage Gallery in Kwun Tong.  The exhibition features the year-long learning outcomes and the graduation projects produced by the students from the Higher Diploma in Landscape Architecture and Bachelor of Arts (Hons) in Landscape Architecture programme.
With the increasing global awareness towards a greener environment, there is a growing demand for green living in Hong Kong. Landscape architecture students from these two programmes committed to the exploring and designing of green living environment for the public that is comfortable, innovative and efficient in use. 
Taking the moon and the rising sun at dawn as a metaphor that associates with the birth and growth, this group of fresh graduates in landscape architecture aims to uphold their dreams and pursue in this profession. They are looking forward to unfolding the unlimited potentials of landscape architecture in the future and contribute themselves to the promotion of this knowledge to the public. 
Enquiries:
CF Chan, Graduation Show Committee: 9748-5232
Frosch Kwong, Graduation Show Committee: 6385-1036
E-mail: cfchan1213@gmail.com / kwong1997112@gmail.com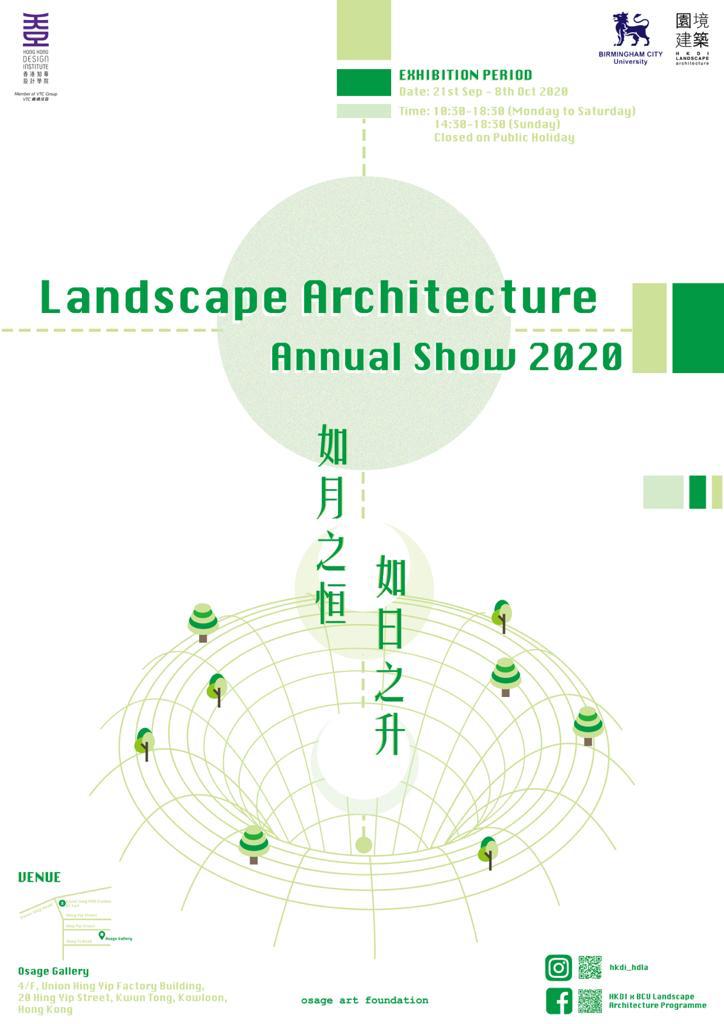 HKDI2020