Date: 28.8.2021 Sat
Time: 16:00 – 17:30
Venue: Osage, 4F, 20 Hing Yip St, Kwun Tong  
Performers/Artists
Ken Ueno (composer, extended voice, megaphone)
Arnont Nongyao (video)
Amy Chan (light artist)
Hong Kong New Music Ensemble
Angus Lee (flute & megaphone)
William Lane (viola & megaphone)
Pun Chak-yin (cello & megaphone)
Eric Yip (cello & megaphone)
Simon Hui (double bass & megaphone)
Kelvin Ng (double bass & megaphone)
Vickey Shin (rehearsal conductor)
The Up:Strike Project
Matthew Lau (percussion)
Karen Yu (percussion)
Vonald Chow (percussion)
Samuel Chan (percussion)
Notes by the composer
Three years ago, when I lived in Hong Kong, I recorded the sounds of Typhoon Mangkhut. Since that time, I have incorporated those sounds into installations and pieces in the States. In this piece, I use those sounds again. The sounds are returning home to HK.
There are other Hong Kong-specific features too. The middle of the piece was written to showcase HKNME's leader, William Lane, on viola, and Angus Lee on flute, and the microtonal pipes for percussion were fabricated for a collaboration with Toolbox two years ago. I had left the pipes in HK with The Up:Strike Project (who plays percussion in this piece) so they could be used in future projects such as this one.
The filmmaker, Arnont Nongyao, has contributed a video installation. And I am also happy to be collaborating with the light artist, Amy Chan, again. She worked on Infinito Nero, a piece I curated for HKNME earlier this season. 
FOR FURTHER DETAILS
https://www.hongkongnewmusic.org/waterthefirstbody
FREE admission through the following registration link:
https://docs.google.com/forms/d/e/1FAIpQLSehOBKKnqAepx5sGkvpwCJTte3VcWaKiUq6YI06Ob1RpU-z8Q/viewform?usp=sf_link
Organized by
Hong Kong New Music Ensemble
Supported by
Arts Capacity Development Funding Scheme
Venue Supported by
Osage Art Foundation
Beer Sponsored by
San Miguel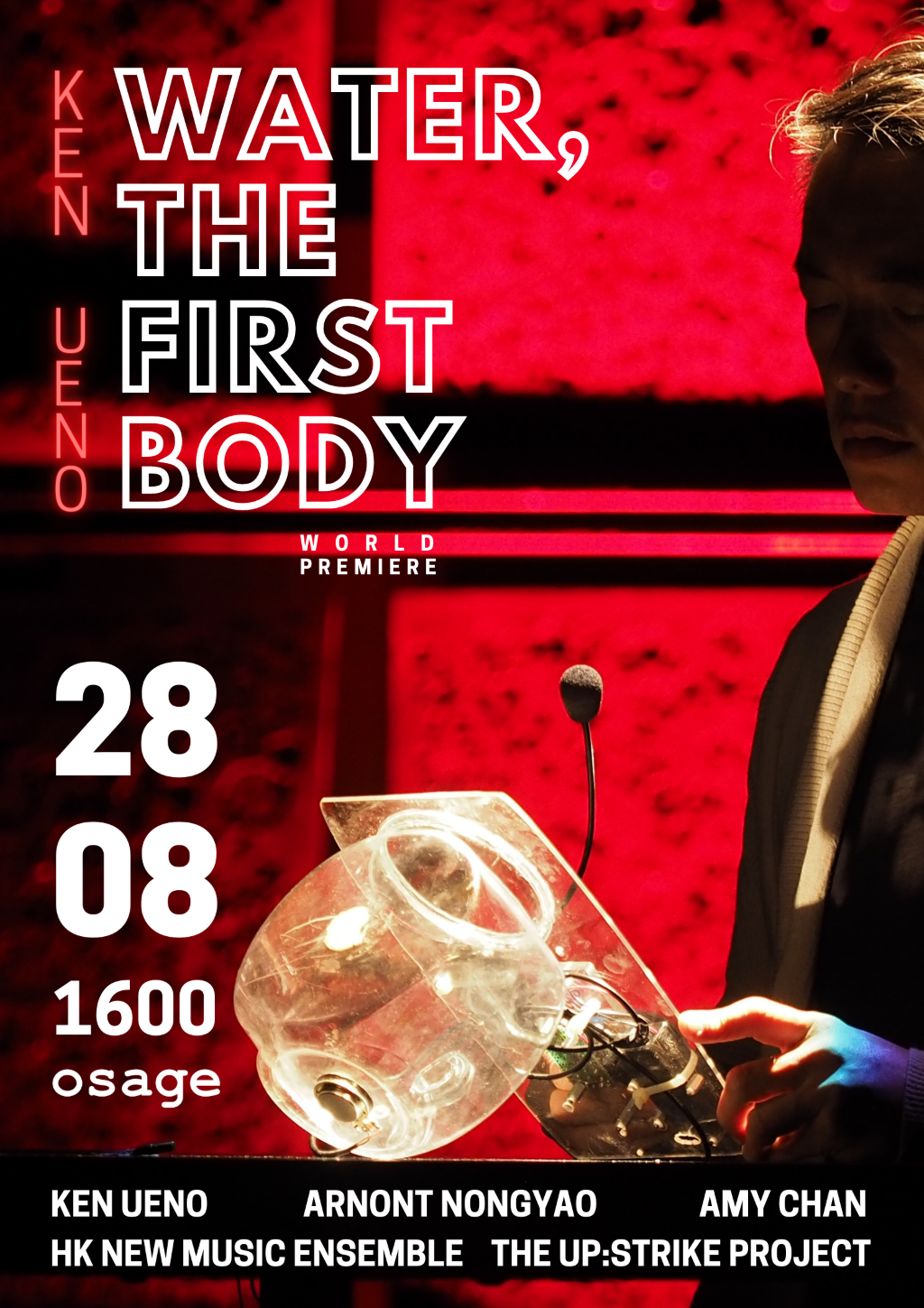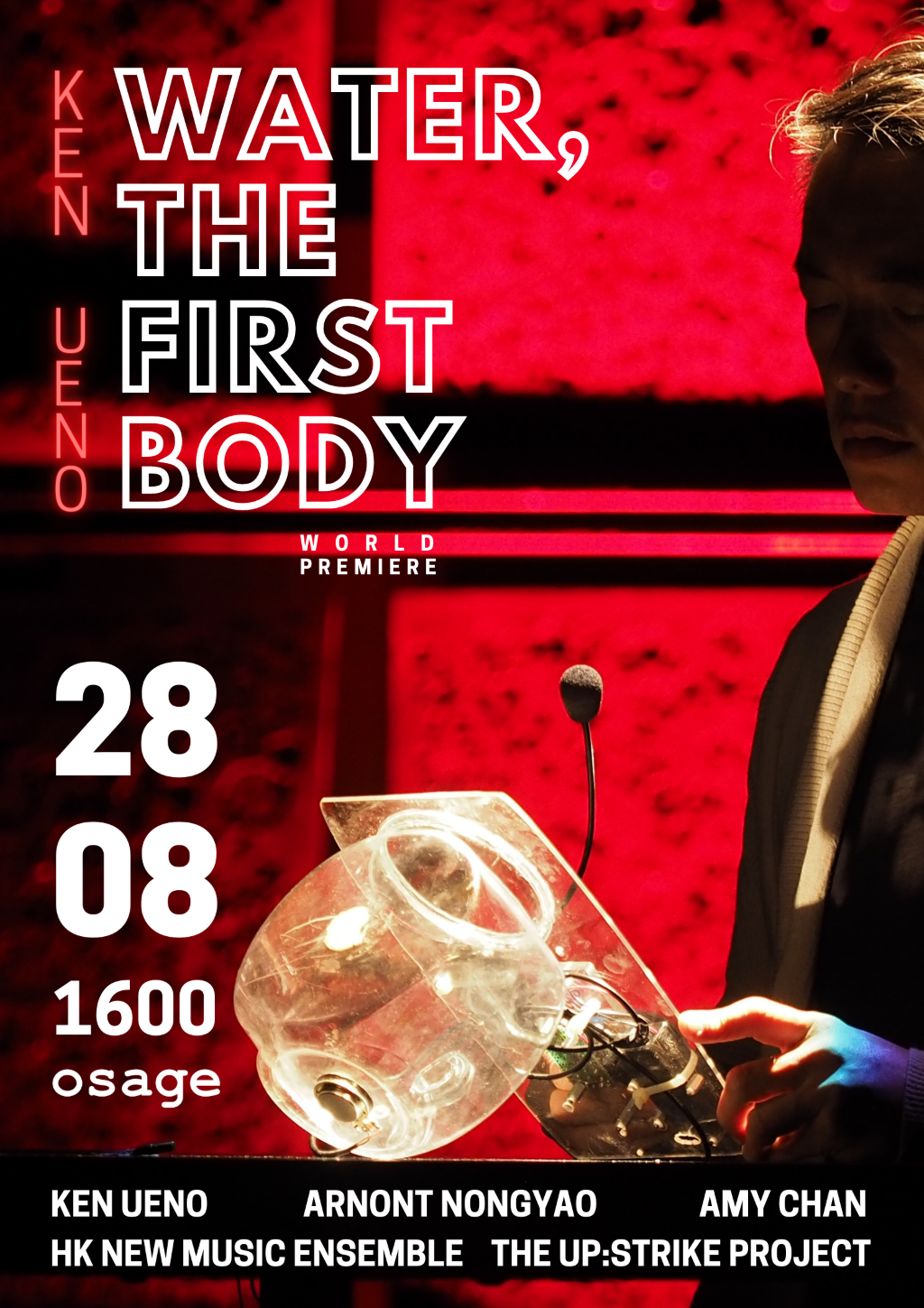 1024 Web Water, The First Body FINAL 1024px
1024 Web Water, The First Body FINAL 1024px